Member News
What is CBT?
Article by Woolpit Complementary on 18/06/18
What is CBT?
Cognitive Behavioural Therapy (CBT) is a varied talking therapy which allows you to explore thoughts, feelings and the ways you might interpret your actions, with the notion that there is a connection between all of the above. The theory is that if you are able to change one of these things, say certain thoughts perhaps, then other areas can be altered, too.
Sounds simple, right?
Well it is but often we are in need of guidance, in order to exercise or learn the skills required, to make these observations and changes. This is where CBT can be hugely beneficial.
What can CBT help?
There is a good level of research which supports the use of CBT for conditions such as Anxiety, Depression, Obsessive Compulsive Disorder and Bipolar Disorder. The NICE Guidelines recommends CBT for the above as well as PTSD (alternative therapy for PTSD is EMDR) and Schizophrenia.
The NICE Guidelines also recommend CBT as a way to help treat Body Dysmorphic Disorder (BDD), a disorder which is linked to certain characteristics of OCD.
In short, there are many areas where CBT can benefit those who experience symptoms of anxiety, behavioural disorders or depression. It's really down to the individual, as to what works for them as much as the therapy in question.
What to expect from CBT
CBT can be delivered in a group setting or individually. Here, practitioners provide one-to-one sessions, which usually last no longer than 1 hour. The number of sessions required are usually specific to you as an individual and would be discussed during the initial appointment.
During your time with a CBT practitioner, they will help you identify patterns in your thoughts or behaviours which may cause problems in day to day life. They also help you to set achievable goals, in an attempt to readdress the ways you choose to think and respond to situations that you might find challenging or stressful.
Finding a therapist
CBT is available on the NHS as well as privately. It's sometimes best to speak with your GP, especially if you are not sure about treatment options.
CBT practitioners should also be BABCP registered. BABCP believes that accreditation is important in protecting the public and raising the quality of CBT and you can find practitioners registered with them on their website.
The counselling directory can be a beneficial place to start looking for CBT as they provide information regarding locations and costs, as well as other talking therapies which may be better suited.
---
Who provides CBT at Woolpit Complementary?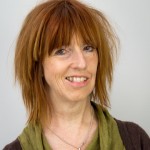 Debbie Patterson has been working from our practice for a number of years providing both CBT and psychodynamic counselling for clients aged 18+ years.
Debbie is available on Mondays each week as well as some evenings and Saturdays, when required.
If you'd like to find out more about Debbie, you can see her profile page or contact us.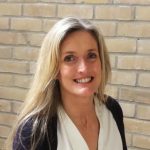 Tina Penistone has been with us for several months, practising EMDR and CBT. Tina also works with clients from the age of 18+ years and is available most evenings in the week and Saturdays.
If you'd like to find out more about Tina, you can see her profile page orcontact us.
Both Tina and Debbie work within the NHS providing CBT and have a wealth of experience with various conditions, symptoms and individual requirements.